Richard McDougall
Chief Cloud Application Architect and Principal Engineer,
Office of the CTO, VMware
Richard McDougall is the chief cloud application architect and principal engineer in the Office of the CTO at VMware. He is responsible for driving advanced development and strategy for VMware's application platform architecture. He focuses on the new technology and integration between applications, middleware, and the virtualization infrastructure - to enable high scalability, reduced complexity, and delivery with policy-driven service levels. Before the CTO office, as the chief performance architect Richard drove the performance strategy and initiatives to enable virtualization of high-end mission critical applications on VMware products.
Prior to joining VMware, Richard was a Distinguished Engineer at Sun Microsystems. During his 14 years at Sun, he was responsible for driving high-scalability initiatives for Solaris and key applications on the Sun platform. He served on the central software platform architecture review committee and also drove the early resource management initiatives for Solaris. Recognized as an operating system and performance expert, he developed several technologies for the Solaris operating system and co-authored several books - including Solaris Resource Management, Solaris Internals, and Solaris Performance and Tools. Richard holds several patents in the area of performance instrumentation, algorithms, and distributed file system technologies.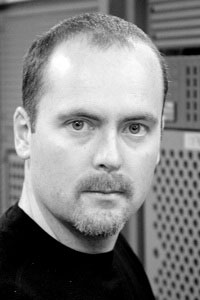 FiRe 2010 Speaker