Wieslaw Maslowski
Research Professor of Oceanography,
Naval Postgraduate School
Wieslaw Maslowski is a research professor in the Department of Oceanography at the U.S. Naval Postgraduate School in Monterey, California. His technical interests include polar oceanography and sea ice; regional ocean, sea-ice, and climate modeling and prediction; mesoscale processes in the ocean and sea ice and their interaction with and impact on general ocean circulation, climate change, and climate variability; and ocean-ice sheet and air-sea-ice interactions and feedbacks. He is leading a DOE-supported research program to develop a Regional Arctic System Model (RASM). Wieslaw has a Ph.D. in Physical Oceanography from the University of Alaska, Fairbanks.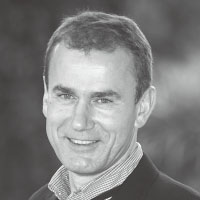 FiRe 2011 Speaker