Jesse Driscoll
Assistant Professor of Political Science,
UC San Diego (IR/PS)
Jesse Driscoll is an assistant professor of Political Science at the school of International Relations and Pacific Studies at the University of California, San Diego. He has spent much of the last decade working in the former Soviet Union, interviewing former combatants and conducting ethnographic fieldwork to collect data for his forthcoming book, Exiting Anarchy: Militia Politics After the Post-Soviet Wars.
Jesse received his Ph.D. from Stanford University's Department of Political Science and is an Academy Scholar at Harvard University's Weatherhead Center for International and Area Studies. He is currently managing a number of research projects in Georgia and Tajikistan, mapping the range of technologies used by semi-authoritarian regimes to stay in power against a backdrop of foreign aid and assistance.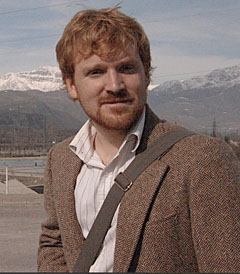 FiRe 2011 Speaker