John B. Carrington
Director,
Independa Inc.; and Chairman, Websense Inc.
John Carrington has been involved in the software industry for over 30 years as CEO of five corporations in Southern California. After seven years as CEO of Websense (WBSN), he now serves as chairman of this leading web security company. With extensive experience in the software industry and as a leader in advancing technology, John gives generously of his time, resources, and expertise to mentoring future technology business leaders at UCI and YPO/WPO members.
John is currently a member of the Independa Inc. board of directors, one of several early-stage technology companies he works with. He is an active business leader whose positions include being a founding member of the Santa Barbara Chapter of the Young Presidents' Organization, board chairman and founder of the Southern California Software Council, and a founding member of CEO/Alliance and L3 Organization. He actively supports the arts and educational initiatives in Orange County.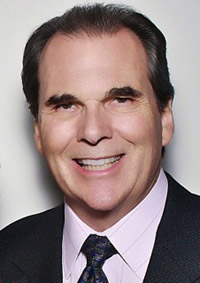 FiRe 2012 FiReStarter