J. Craig Venter
Co-Founder, Chairman, CEO, and Co-Chief Scientific Officer,
Synthetic Genomics Inc.
J. Craig Venter is a biologist most known for his contributions, in 2001, of sequencing the first draft human genome and in 2007 for the first complete diploid human genome. In 2010, he and his team announced success in constructing the first synthetic bacterial cell. He is a founder and president of the J. Craig Venter Institute (JCVI) and founder and CEO of the company Synthetic Genomics Inc. (SGI). His present work focuses on creating synthetic biological organisms and applications of this work, and discovering genetic diversity in the world's oceans.
Dr. Venter is a recipient of the 2008 National Medal of Science and is a member of the National Academy of Sciences. He is the author of A Life Decoded: My Genome: My Life (Viking, 2007).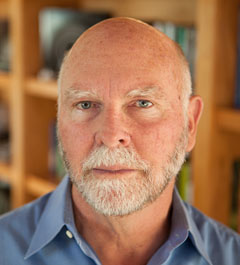 FiRe 2012 Centerpiece Conversation