Karen Possemato
Chief of Staff, Office of the CEO; and President,
Illumina Inc.
Karen Possemato is chief of staff, Office of the CEO, and president at Illumina Inc. In her current role, she works directly with the executive team to manage communications, facilitate business operations, and drive strategic projects. In her previous role, Karen managed outbound marketing programs and communications, public relations, corporate websites, and brand and demand generation.
Karen has spent more than 10 years at Illumina building out the corporate marketing function, building the corporate brand and image, and now working directly with the executive team to help the company scale. Karen's marketing team received awards from industry journals including Genome Technology and professional organizations such as the Business Marketing Association and the Society for Technical Communications.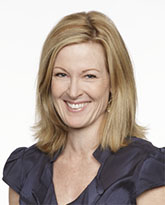 FiRe 2015 Speaker