Stuart Smith
Managing Director, CEO and Company Secretary,
Redflow
Stuart Smith is the managing director, CEO, and company secretary for Redflow. He is a chartered accountant and has had more than 20 years' commercial experience in the UK, South Africa, and Australia.
Stuart has previously held positions including CEO of Cellnet and CFO of companies including AAPT Mobile (Cellular One) and Pacific Star, a joint venture between Telecom New Zealand and Bell Atlantic. His professional career has included four years with Coopers and Lybrand (now Price Waterhouse Coopers) and Ernst and Young in London.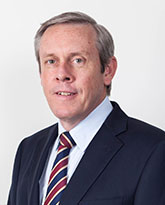 FiRe 2015 FiReStarter