Richard Eckel
Sr. Director, Communications ,
Microsoft
Richard Eckel is senior director of Communications at Microsoft, focusing on the company's innovation and research agendas. He joined Microsoft in 2005 when the company acquired Groove Networks, where he had been vice president of Marketing Communications since 1999.
Richard has more than 25 years of high-tech communications experience, working for companies large and small. He has been vice president of communications at Lotus Development and Parametric Technology, as well as at smaller Internet startups such as Allaire Corp. and Nets Inc. Richard works from Microsoft's New England research and development offices (the NERD) in Cambridge, Massachusetts.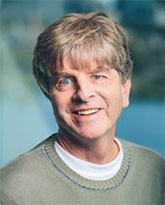 FiRe 2016 Partner