Don Straus
CEO, CSO, Founder,
First Light Biosciences
Don Straus is the founder, CEO, and CSO of First Light Biosciences. Don previously founded Rapid Micro Biosystems, a commercialization-stage venture-backed company, at which he serves as a director, as well as its predecessor, Genomic Profiling Systems. He served as VP of Research at these companies for nine years. At both First Light and Rapid Micro, Don identified the target markets, invented the core scientific technology, built the founding teams, developed the initial product concepts, led IP development, and managed development of the initial product prototypes.
Don's prior research experience includes projects in molecular and microbial detection technologies, genomics, molecular biology, enzymology, and developmental biology. Don was an assistant professor of Biology at Brandeis University, did post-doctoral work at Massachusetts General Hospital, earned a doctorate in Biochemistry and Molecular Biology from Harvard University, and received a BS in Chemistry from the University of California, Berkeley.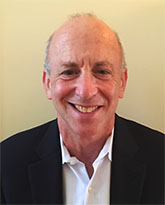 FiRe 2016 FiReStarter