C. Mark Eakin
Coordinator, Coral Reef Watch,
National Oceanic and Atmospheric Adminiatraion
C. Mark Eakin, PhD, has worked for the National Oceanic and Atmospheric Administration (NOAA) for over 20 years and directs Coral Reef Watch, a program that monitors coral reef ecosystems through satellite and in water observations. Mark holds a PhD in Biological Oceanography from the University of Miami and publishes on coral reef ecology, especially the impact of climate change on coral reefs, coral bleaching, ocean acidification, and coral paleoclimatology.
Mark co-chaired the US Coral Reef Task Force's Climate Change Working Group, has testified before the US Congress on the impacts of climate change, was a contributing author on the 2014 Intergovernmental Panel on Climate Change Assessment Report, and was a chief scientific advisor for the Sundance-winning film Chasing Coral.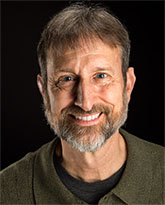 FiRe 2017 Speaker