Paul Sallomi
Vice chairman and Global Technology, Media and Telecommunications leader,
Deloitte
For nearly 25 years, Paul Sallomi has worked with companies in the technology, media, telecommunications, and manufacturing industries to shape and execute options for growth, performance improvement, and risk mitigation. Now he is focused on helping Deloitte's technology industry clients transform their business and operating models to address the emergence of new, disruptive technologies. Areas of emphasis include Cognitive Technologies, helping the clients unlock the business value of the Internet of Things and transforming their clients' businesses to adopt "as-a-service" models.
Since early on in his career, Paul has been committed to talent development and the concept of lifelong learning. He strongly believes in creating an environment where people have opportunities to discover the art of the possible and take on new challenges that stretch their skills and broaden their horizons. That belief transcends work and applies to his focus on youth development programs in the community as well.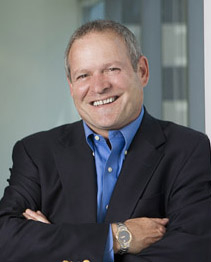 FiRe 2017 Speaker