Trevor J. Rudderham
President + CEO,
Haydale Technologies Inc.
Trevor Rudderham recently joined Haydale Technologies Inc. (a subsidiary of UK-based Haydale Graphene Industries) as president and CEO. This followed a 35-year career in the automotive industry, during which he held senior positions at Blue Bird Corp. and Ford Motor Co. in the UK, Germany, and the USA, and was also a founder of Carbon Motors Corp. - a new American automotive company created to produce the world's first purpose-built law-enforcement patrol vehicles.
Trevor holds a B.Tech (Hons) in Automotive Engineering from Loughborough University, UK.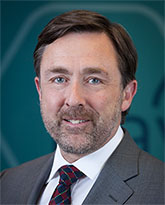 FiRe 2017 FiReStarter