Joseph Smarr
Senior Staff Software Engineer,
Google
Joseph Smarr is a senior staff software engineer at Google, currently working on Natural Language Understanding for the Google Assistant. Previously, Joseph worked on Google Photos (co-creator of its stories feature) and was a founding technical lead of Google+. Before that, he was Plaxo's chief technology officer, where he led its initiative to open up the social web.
Joseph has served on the board of directors of the OpenID Foundation and OpenSocial Foundation. He has a BS and MS from Stanford University in Artificial Intelligence ('02 and '03). His website is josephsmarr.com, or just Google him!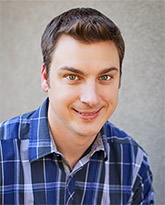 FiRe 2018 Speaker