Christophe Jospe
Co-Founder and Chief Development Officer,
Nori
Christophe Jospe is a co-founder and chief development officer of Nori, a blockchain-backed carbon removal marketplace. He is an analyst, marketer, and fundraiser for any solution that can remove carbon dioxide from the atmosphere.
Christophe started his first company, Carbon A List, in 2016 as a consultancy to provide investor research, carbon offsets, and fundraising support. Prior to that, he was chief strategist for the Center for Negative Carbon Emissions at Arizona State University.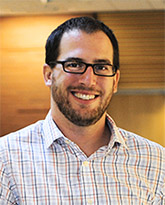 FiRe 2018 Speaker