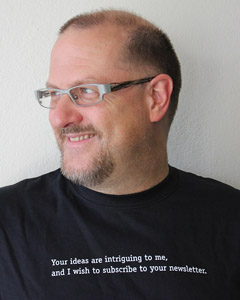 Simon Hackett
Director, Base64; Chairman, Redflow; Co-Founder,
Internet Society of Australia; and Founder, Internode
After graduating from the University of Adelaide, Simon Hackett founded Internode in 1991. Internode grew to become the largest privately held national broadband services provider in Australia, and it was sold to iiNet Limited in 2012. Simon is now invested in a variety of Australian and US startups in fields he is passionate about.
Simon is a keen supporter of electric vehicles. Meeting Elon Musk at FiRe in 2008 led to him being the first Australian customer of Tesla in 2009. His family now owns multiple Tesla vehicles (and no gas-powered ones).
In the energy sustainability field, Simon has invested in startups in Australia and the US, most significantly in Redflow (ASX:RFX), of which he became chairman in August 2015.
Simon has been to many FiRe conferences and expects to go to many more.
Away from the office, when he isn't spending time with his family, Simon is usually off flying in something.