Quinn Jackson
Senior Bioinformatics Technologist,
Pattern Computer Inc.
Quinn Jackson, CSci MIScT, is a senior bioinformatics technologist at Pattern Computer Inc., prior to which he worked in the area of static analysis as a senior software engineer in the Software Integrity Group at Synopsys Inc. He entered industry as a researcher in 1996, with his first commercial interest being as a consultant in the design and implementation of a subsystem of a large US medical-patient-care record management system. From there, he moved into working on systems that secured public-access computer systems and related IT assets in high-access school and library settings. He became engaged in bioinformatics research in 2005, and his work in adaptive grammar theory and practice has been presented by scholars in doctoral dissertations, master's theses, academic monographs, and other scholarly reviewed papers; and included in experimental and commercial prototype systems since that time.
Quinn is a registered chartered scientist (UK), a member of the Institute of Science & Technology (UK), a senior member of the IEEE, a senior member of the Association for Computing Machinery, a member of the IEEE Standards Assoc., and a fellow of the Royal Society for the encouragement of Arts, Manufactures and Commerce (UK). He is also a peer referee for the Journal of Advances in Mathematics and the Journal of Advances in Linguistics (CIRWORLD).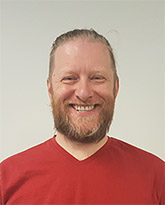 FiRe 2019 Partner