Hillery Nye
IP Lawyer and Angel Investor,
Zipwhip
Hillery Nye is an intellectual property and technology attorney, an angel investor, and adjunct professor of Privacy at Seattle University School of Law. She represents both publicly traded companies (Microsoft, Amazon, Intel, Paramount Pictures) and startups (Blue Box, BuyDRM, Glympse) in complex commercial transactions.
Hillery currently serves as the "deal lawyer" for Zipwhip, a mid-stage high-growth company with innovative text-messaging offerings. Hillery is a frequent speaker on emerging issues in law and technology, appearing regularly as an industry expert at legal conferences and trade shows and on various cable TV shows, including Varney, Closing Bell, and Erin Burnett.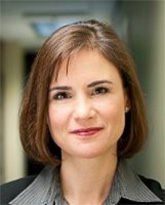 FiRe 2019 Speaker