Alex Livingston
Co-Founder and President,
Joule Case
For over a decade, Alex Livingston has been responsible for top-to-bottom product development, both soft and hard. He is consistently moving the product forward - from market / consumer research and technology transfer to prototyping, commercialization, branding, product launch, and growth.
An entrepreneur at heart and in spirit, Alex drives hard; from all aspects of business, and across many industries, he has opened new markets and created excitement in established products. He is passionate about products and supporting the customer. He has worn many hats and has had the opportunity to experience an incredible amount with a successful record of business and product development.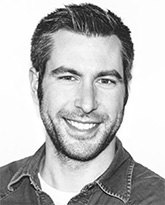 FiRe 2019 FiReStarter