Steve Thrall
Director of Development, North America,
Planet Ark Power
Steve Thrall is a passionate and driven renewables advocate who is committed to leading the transition to a clean-energy world. After first working with Planet Ark Power in its Australia office, Steve has returned to his home country of Canada as director of development - North America to lead Planet Ark Power's global expansion into the North America clean-energy market using its game-changing technology, eleXsys™. This technology is an AI- and IoT-based solution that transforms the electricity grid into a true two-way grid. The company's behind-the-meter voltage management technology transforms rooftop solar and VPP batteries into investment-grade assets, making it possible to replace aging coal power stations with 100% distributed energy. At an individual building level, it independently and dynamically manages the voltage in real time to allow all rooftop solar and virtual power plant (VPP) battery energy to flow backwards into the grid unrestricted. At the inter-substation level, Planet Ark Power allows the energy from one substation to flow backwards to another substation, a critical requirement in balancing grid energy in a distributed energy world.
Steve has been involved in the energy sector for several years, first beginning with investment banking and the execution of oil & gas acquisitions before applying his knowledge and skillset to the renewable-energy industry. He seeks to become an expert in his field and to help Planet Ark Power succeed in decarbonizing the electricity sector to create a clean-energy world.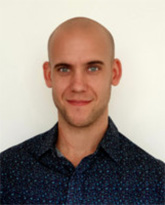 FiRe 2019 FiReStarter