Kimberly Dozier
Dozier Global Affairs Analyst, CNN; and Contributing Writer,
The Daily Beast
Kimberly Dozier is a CNN global affairs analyst and a contributor to The Daily Beast, after a brief stint as executive editor of the intelligence-focused online startup TheCipherBrief.com. She was the Associated Press intelligence writer from 2010 to 2014, after 17 years as an award-winning CBS News foreign and national security correspondent.
She held the 2015 Gen. Omar Bradley Chair at the US Army War College - the first journalist and first woman in the post. Her best-selling memoir, Breathing the Fire: Fighting to Survive and Get Back to the Fight, recounts losing her CBS News team and recovering from a 2006 car bomb in Iraq.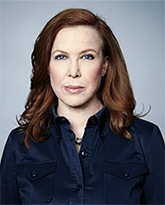 FiRe 2019 Speaker